Get Married in Denmark
with Wedding on the Rocks
Romantic. Personal. Practical.
On one of the best islands in the world*
We help you plan your big day.
Book a free online meeting and find out, how you can get married in Denmark
* Bornholm was nominated as Best Island 2018 by Travel + Leisure Magazine.
Get Married in Denmark with Wedding on the Rocks
Romantic, Personal, Practical
On one of the best islands in the world*
We help you plan your big day.
Book a free Skype meeting and find out how you can get married in Denmark
* Bornholm is nominated as Best Island 2018 by Travel + Leisure Magazine.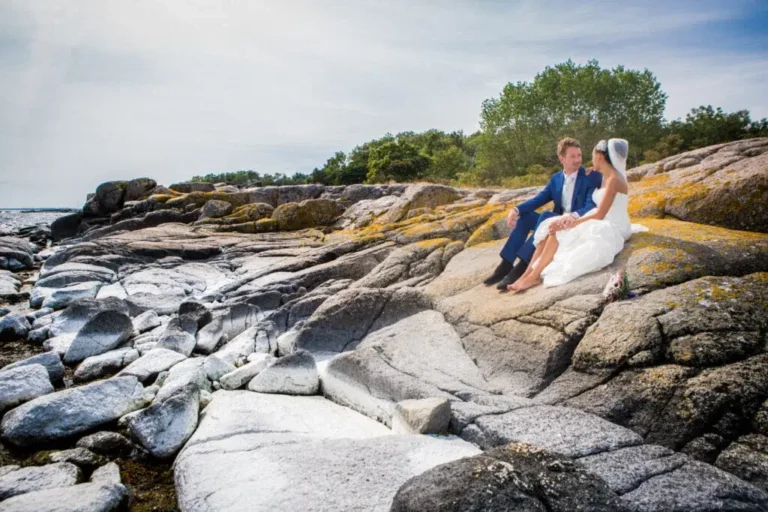 Is bureaucracy delaying your wedding?
In many countries, the processing of documents can take months, if not years, and the paperwork required to provide can be extensive.
You can avoid this by getting married in Denmark. Wedding on the Rocks can assist you to marry with only the bare minimum of formalities and it usually takes 10 days or less for your documents to be approved by the Danish authorities. Transnational and gay couples are no exception!
Are you stressed by wedding planning?
Planning and organizing a wedding can involve a lot of work and there are many things to consider and take charge of. You only have this one chance to get it right.
Wedding on the Rocks is with you from the first conception to the final "I do" in Denmark – and all the way back home again. We are available 24 hours every single day and always for a flat rate. We don't charge on an hourly basis for anything.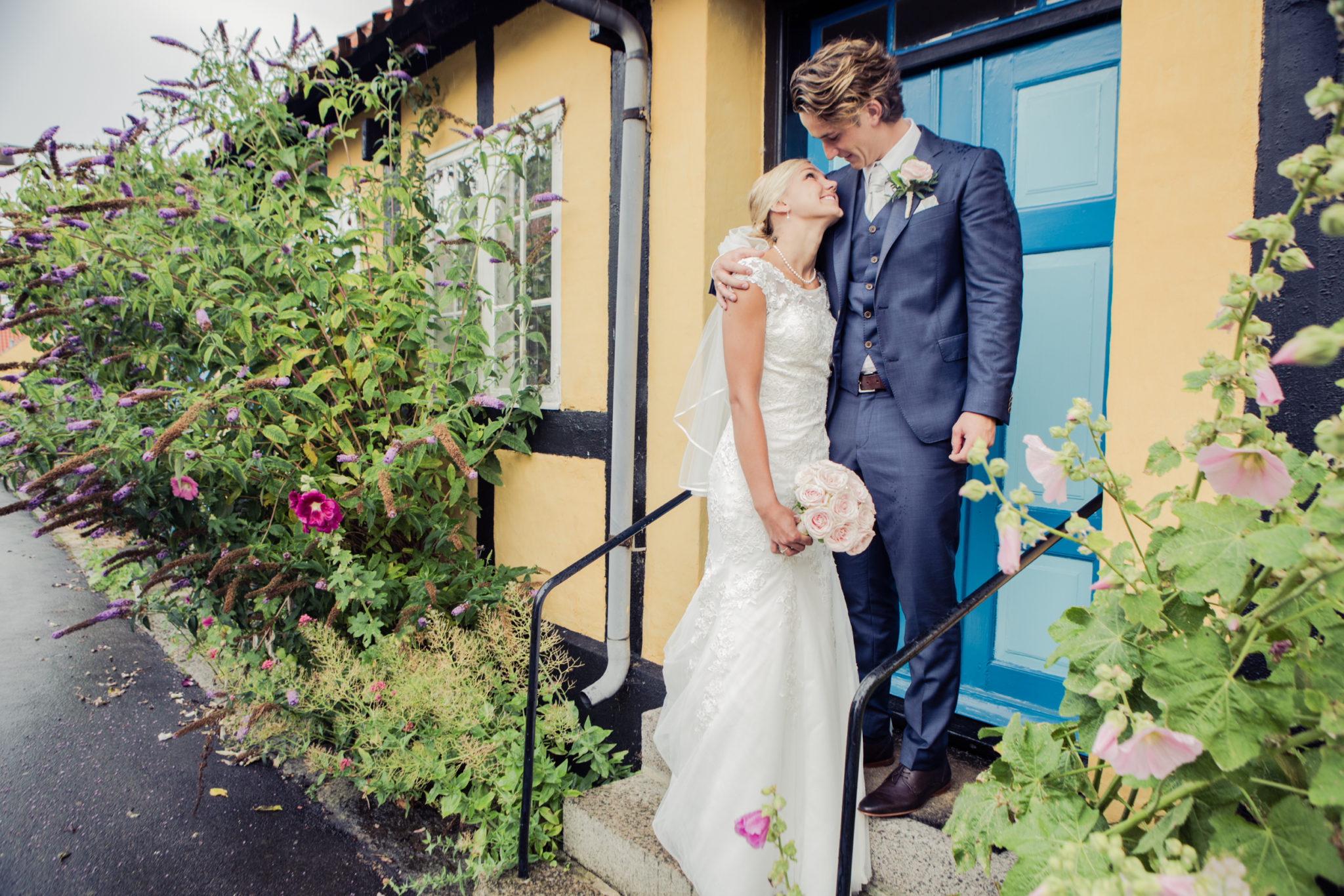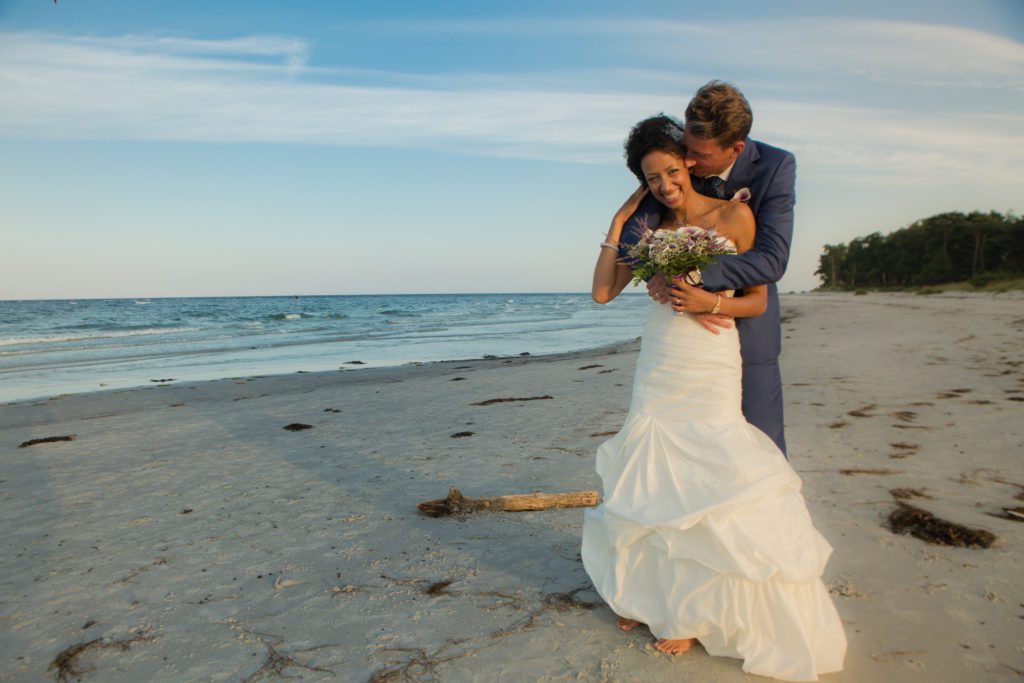 EASY, STRESS-FREE, AND STILL EVERYTHING YOU EVER DREAMED OF!
The Danish island of Bornholm is the perfect place for a dream wedding and only recently has been nominated as "The Best Island in the World 2018" by Leisure + Travel Magazine, Bornholm simply has it all.
The nature on Bornholm is incredibly diverse and offers dramatic rocks, idyllic forests and no shortage of world-class sandy beaches.
Bornholm is also known for its Scandinavian gourmet food with many quality restaurants, among them one with a Michelin-Star to prove it.
No one knows Bornholm better than Wedding on the Rocks and we will help you experience the best of what the island has on offer, whether you want a small intimate ceremony or a big fat dream wedding.
At Wedding on the Rocks, we highly value a personal experience, and we will make sure you feel comfortable and enjoy your big day. We are very proud to be a part of such an important milestone in your life and want everything to be included in our service for a stress-free experience. Therefore our service always includes the following:
Personal Wedding Planner
Unlimited access to a personal wedding planner before, during and after your wedding. Upon request, the wedding planner can also be present at the wedding ceremony.
Legal guidance
We provide tailored information about which documents are necessary in your specific situation and will take care of all correspondence with the Danish authorities.
Internationally recognized marriage
To have your marriage internationally recognized, an apostille stamp must be attached to one of your marriage certificates. After your ceremony you will receive one certificate for you to take home straight away. The other one we will deliver to the Danish Ministry of Foreign Affairs, have it stamped and we will send it home to you by prioritized mail shortly after your wedding.
All fees
Marriage fee for the Danish authorities

Apostille stamp from the Ministry of Foreign Affairs

Postal fees for sending the marriage certificate with an Apostille stamp directly to you

All prices are including VAT
Witnesses if necessary
If necessary, we will provide you with two witnesses for your wedding ceremony. According to Danish law, it is required to have two witnesses present.
Choose your wedding location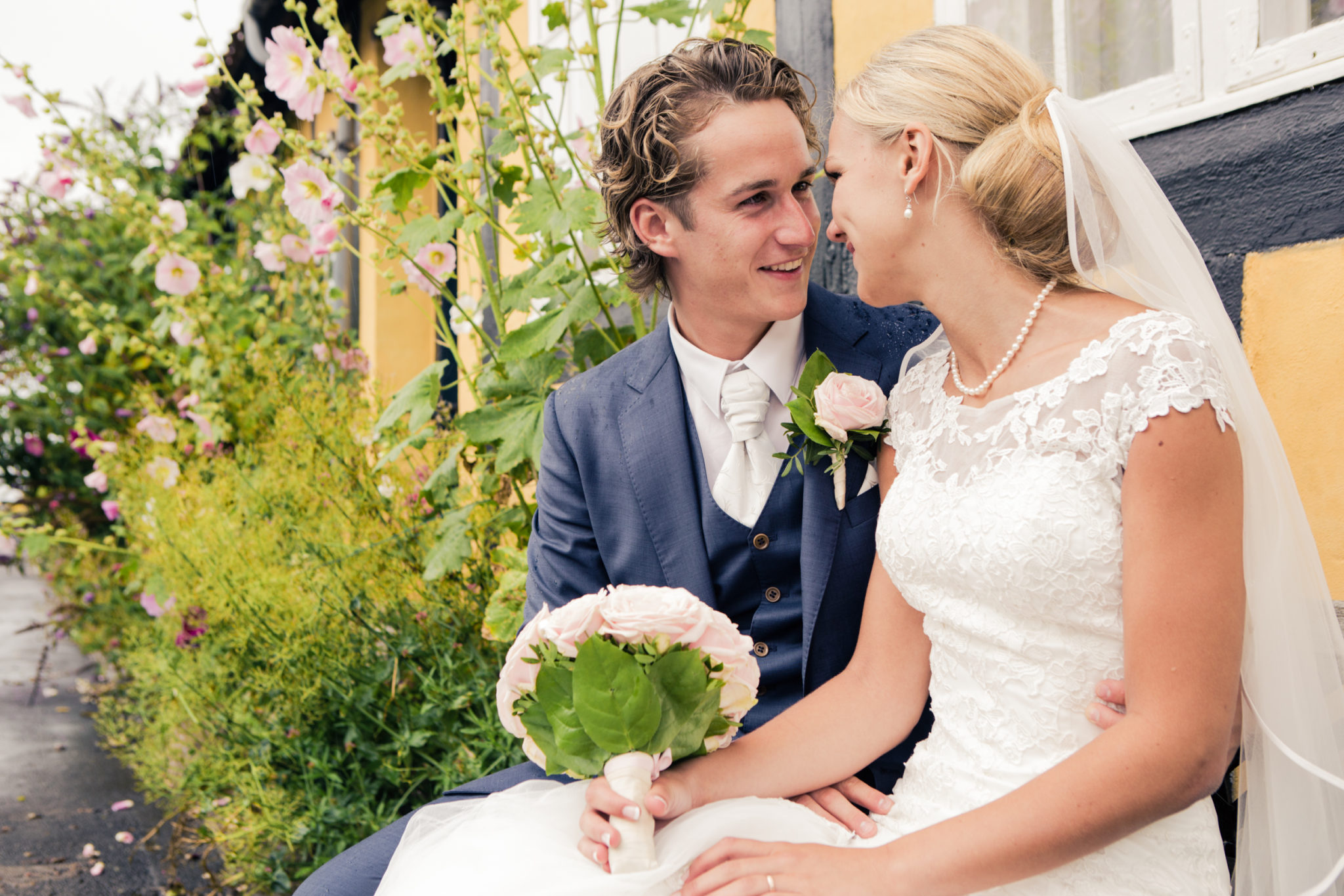 The Town Hall usually is the safe choice. A Town Hall wedding is a casual ceremony suitable for most couples who want a practical ceremony. You are offered the choice between having the wedding ceremony inside the town hall ceremonial offices or outside in the garden.

The Town Hall is located in Rønne, within walking distance of the ferry and several hotels.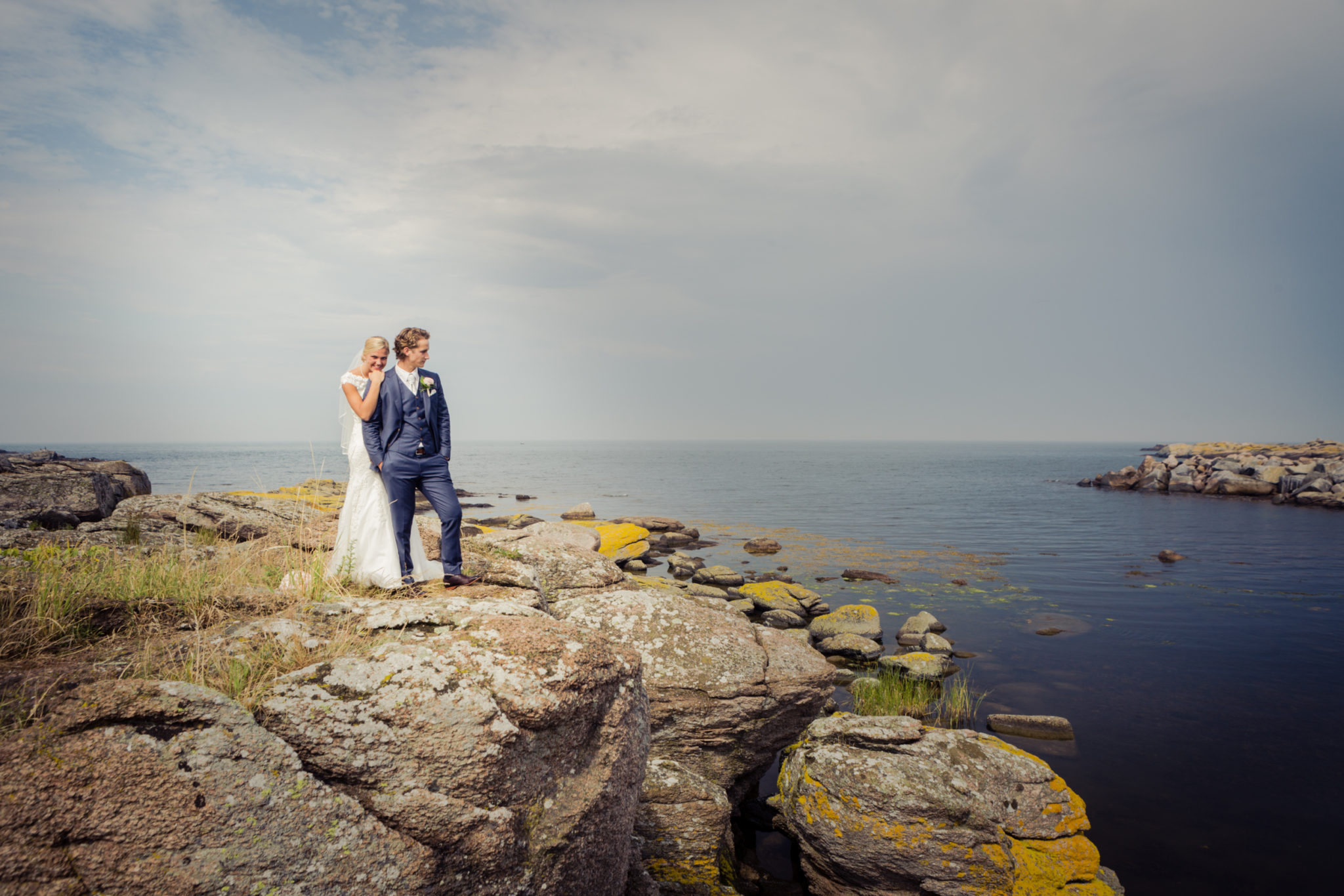 You won't find a more romantic setting than the one provided by Bornholm's diverse nature. We have beaches, cliffs and forests on offer to match exactly the setting that will make your wedding unique. Your personal wedding planner will work with you at all times to find a special place just for you in the beautiful surroundings.

In case of rain, we will set up a 3x3 meter pavilion.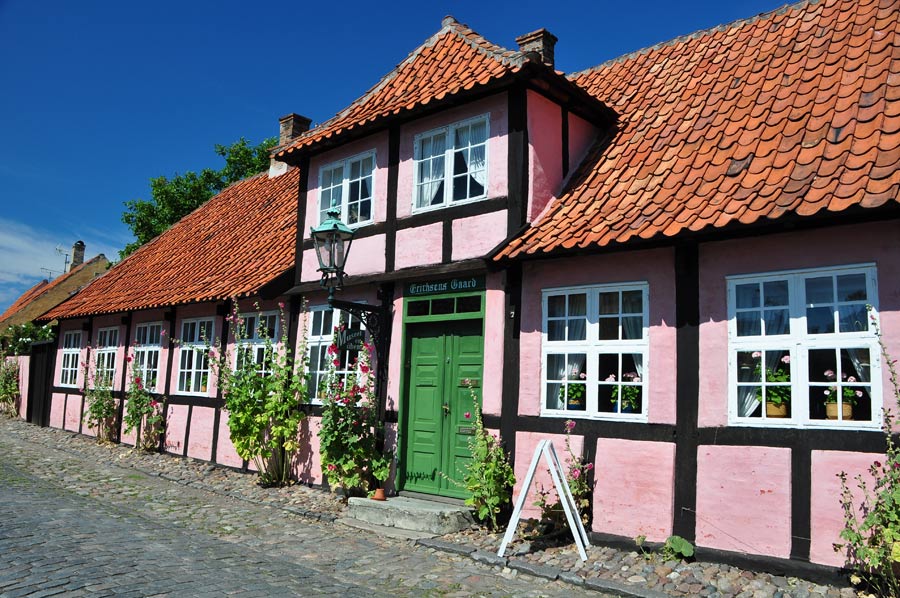 Erichsens Gård is an old town house built in 1806 right in the center of Rønne. Nowadays, Erichsens Gård is a museum offering a very special atmosphere, since the manor inside as well as outside is still kept in the style of the 19th century and surrounded by a romantic, fragrant flower garden. You will be able to choose between having your wedding in one of the stylish rooms or in the beautiful courtyard.

In case of rain, it will always be possible to move the ceremony indoors.
Book a free online meeting with a wedding planner and have all your questions answered.