Wedding Locations on Bornholm
Bornholm's spectacular nature and landmarks have a variety of perfect backdrops and locations  
at your disposal 

on your special wedding day. From sandy beaches and rocky cliffs to romantic castles and deepest dungeons, you can be sure to find something to suit your taste for when you say your 'I dos'.
Here we present to you only some of the many attractions on offer on our beautiful 'Sunshine Island'.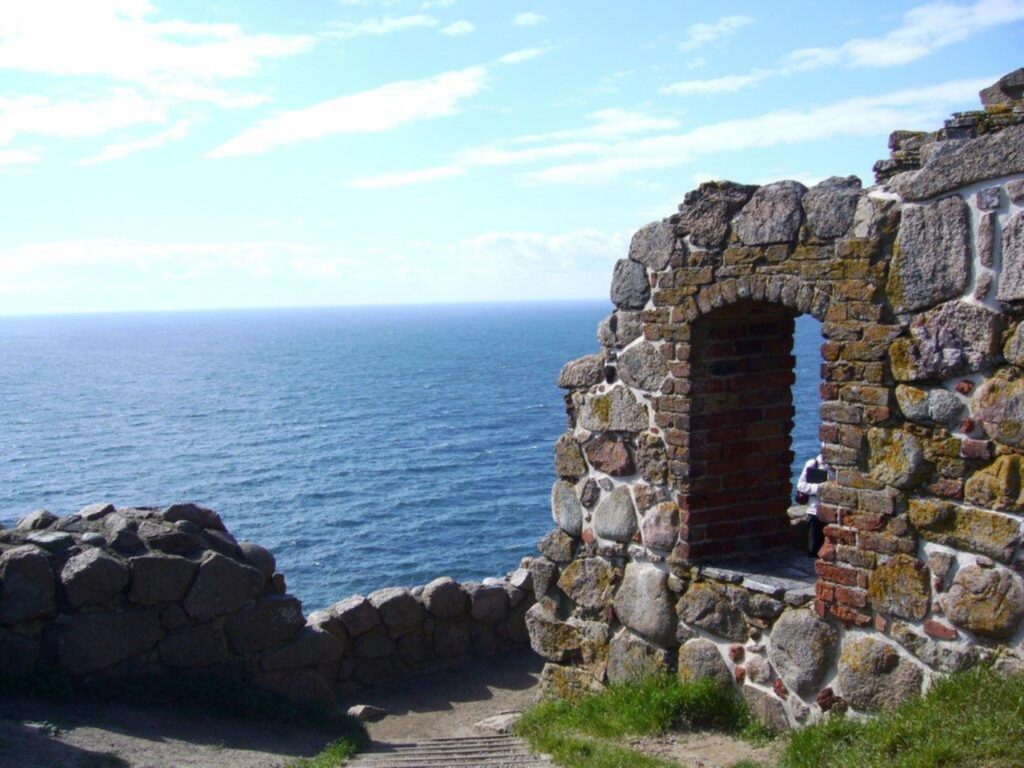 The fortification of Hammershus stems from the Middle Ages. You will find it 20 km North of Rønne on Bornholmstems. The ruin's walls offer not only an amazing view of the sea and Bornholm's rugged coastline, but also of dense forests and valleys.
Over the centuries, this former prison has accommodated many more or less eminent guests. Besides a Danish princess who was betrayed by Charles II, also the original Dr Frankenstein, the German alchemist and theologian Johann Konrad Dippel, where among those who, despite their confinement, were able to enjoy the beautiful view.
The unusual light in the area during the summer months has made the ruin a popular subject for painters and photographers – and is just as suitable for a romantic wedding location.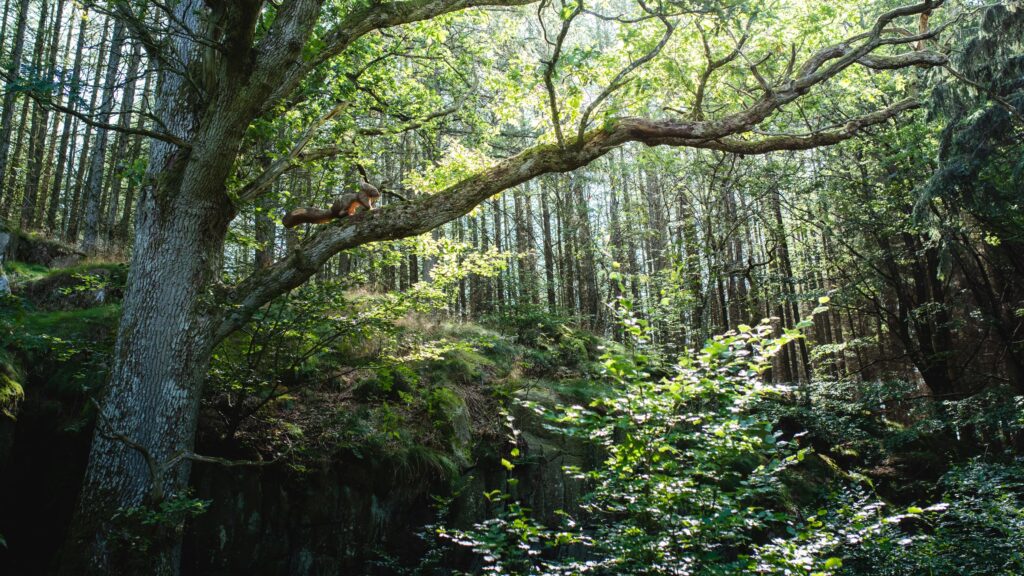 This magical and massive nature reserve measures 3,800 hectares and is Denmark's third biggest forest. 
The woods are protected from deforestation and you will find 'untouched' areas for a fairy tale wedding – though the danger of being photo-bombed by the occasional squirrel is great.
Almindingen Forest is situated in the centre of Bornholm Island and represents a popular destination for bird watchers and nature lovers. With any luck, you might even meet the Bisons who have made Bornholm their home since 2012.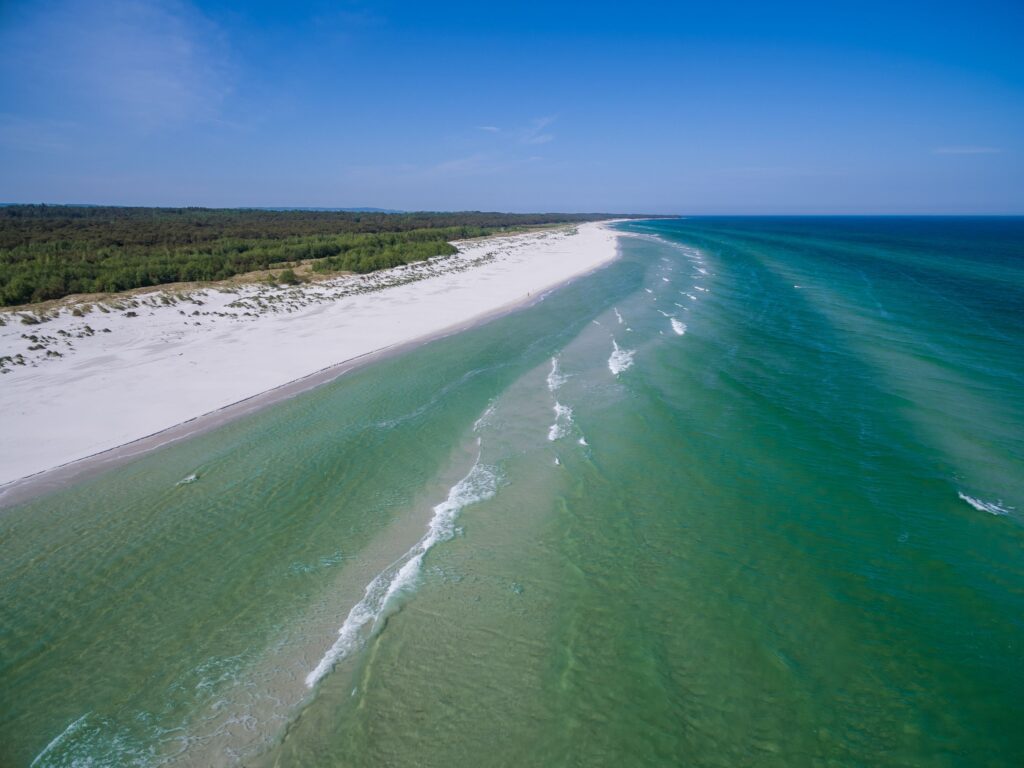 The ultra-fine sand and crystal-clear water of Dueodde Strand make these shores the foremost wedding location for beach enthusiasts. 
If you want to save on shoes in your wedding budget, this is the place for you. Feel the sand between your toes and look into the great and wonderful blue while you say your 'I dos'.
As the story goes, even Napoleon Bonaparte knew to value the kernels' soft texture. He ordered the sand from Dueodde to be delivered and used for his hourglasses. 
The beach stretches many kilometres along the south tip of Bornholm. There you will find crystal clear waters, dunes and lighthouses. Dueodde Beach, like many attractions on Bornholm, even offers wheelchair access. It'll take ca. 44 minutes to reach Dueodde Beach from Rønne.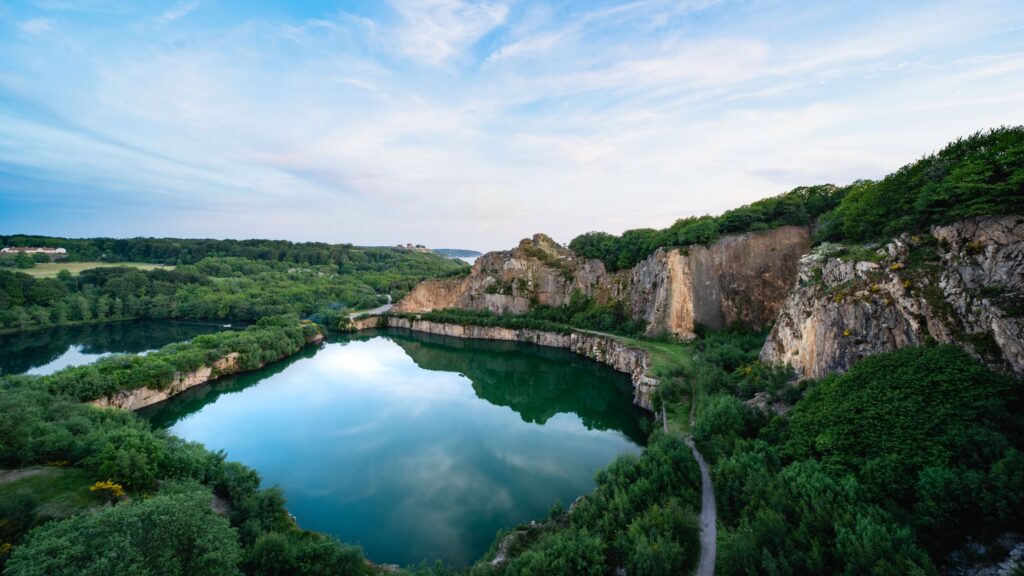 4. The Opal Lake (Opalsøen) & Hammeren Lighthouse
You might raise some eyebrows when you proclaim to get married in a former granite quarry. Until you've seen the beautiful lake born out of the hole left behind after the drilling. 
The deep blue-green colour of the water and the surrounding woods give the Opal-Lake its name. The man-made lade provides a dreamlike and dramatic backdrop for any wedding ceremony. 
A stone-throw away right on the Northern tip of Bornholm lies the Hammeren Lighthouse providing an additional location for a wedding celebration out of the ordinary.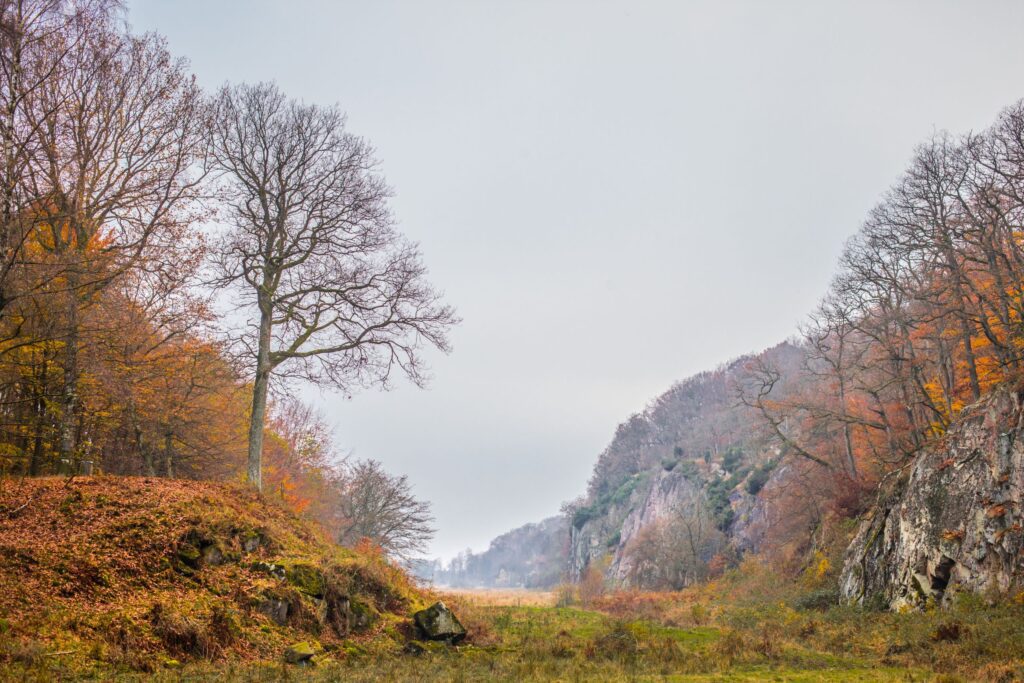 5. Valley of the Echoes (Ekkodalen)
If you feel that one 'I do' is not enough, you can always ask for the wedding ceremony to be performed in Ekkodalen (Valley of Echoes). The echoes come courtesy of the spectacular cliffs framing a long valley covered by protected oak trees and shrubs. 
The entire valley stretches for 12 km and is still in use as a grazing pasture for livestock. It might happen that an occasional cow or lost sheep applies to be a witness – though according to Danish law their signature will not be valid on the register. 
Ekkodalen is only a short distance away from Almindingen Forest. It is also home to the popular Hans Christian Andersen spring, an ancient sacred well that should provide another interesting setting for a fairy tale wedding.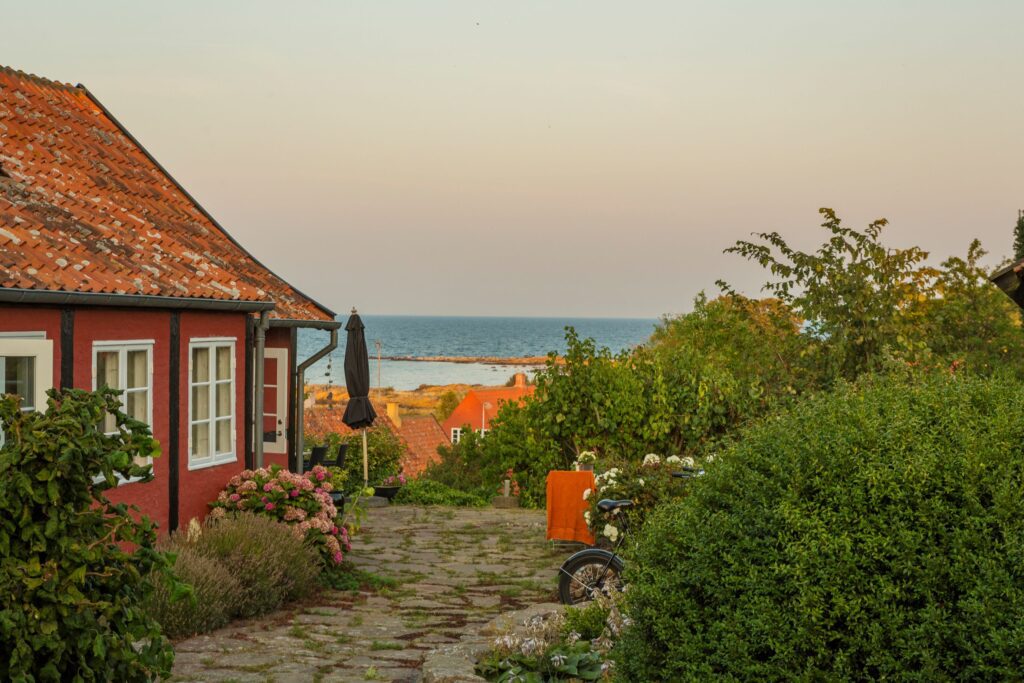 Not just a singular location, but an entire town stands at your disposition in Svaneke village on the rocky eastern shores of the island.
This village by the sea has throughout centuries maintained its picturesque character and many magnificent buildings, including windmills, an old-fashioned caramel factory and even Bornholm's only brewery are just waiting to be featured on your wedding photographs.
Just outside of Svaneke are several romantic fishing villages as well as coves and beaches. Due to the special character of the town, it traditionally attracts many artists who come to live and work there. In addition, the town is a popular watering hole for sailing enthusiasts, kayakers and divers which should spur your imagination further.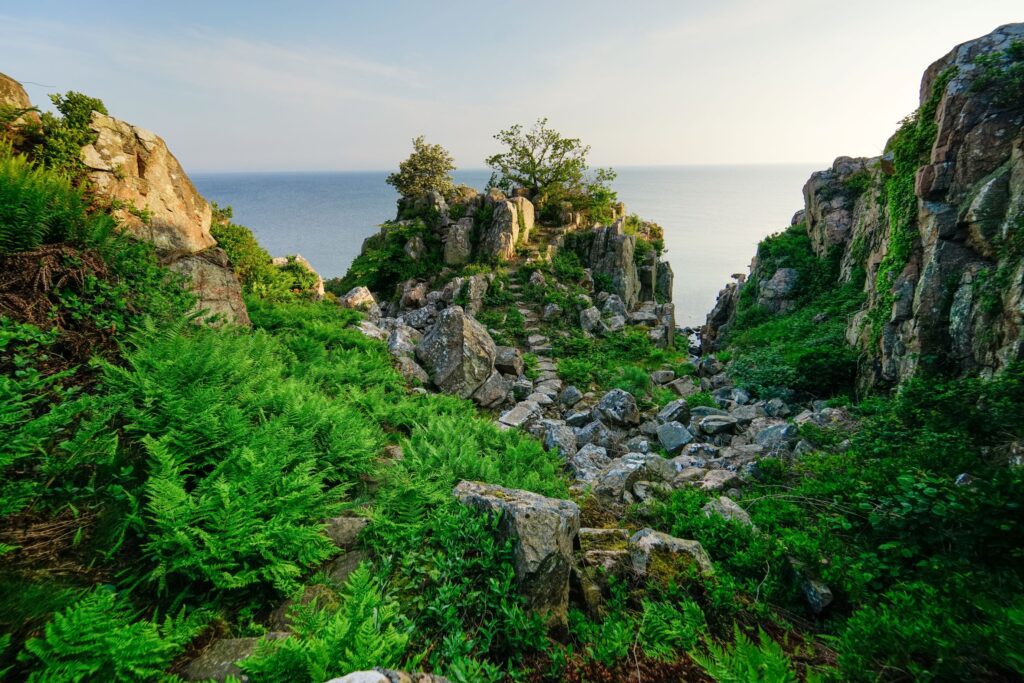 7. Der Robber's Castle (Røverborgen)
The Robbers' Castle (Røverborgen), sometimes also called 'The Thieves' Castle' should accommodate even the wildest dreams of the most adventurous among the brides and grooms of this world. 
Even though you will have to look in vain for a physical castle, the views from the dramatic cliffs over the Baltic Sea are spectacular. 
A romantic stairway to heaven hacked out of stone leads to the highest point. There you'll find a beautiful altar of stone of the kind only nature can provide. From up here, the wedding affirmations will be accompanied by the sound – and the sight – of the sea. 
Røverborgen lies on the eastern coast of Bornholm close to Gudhjem.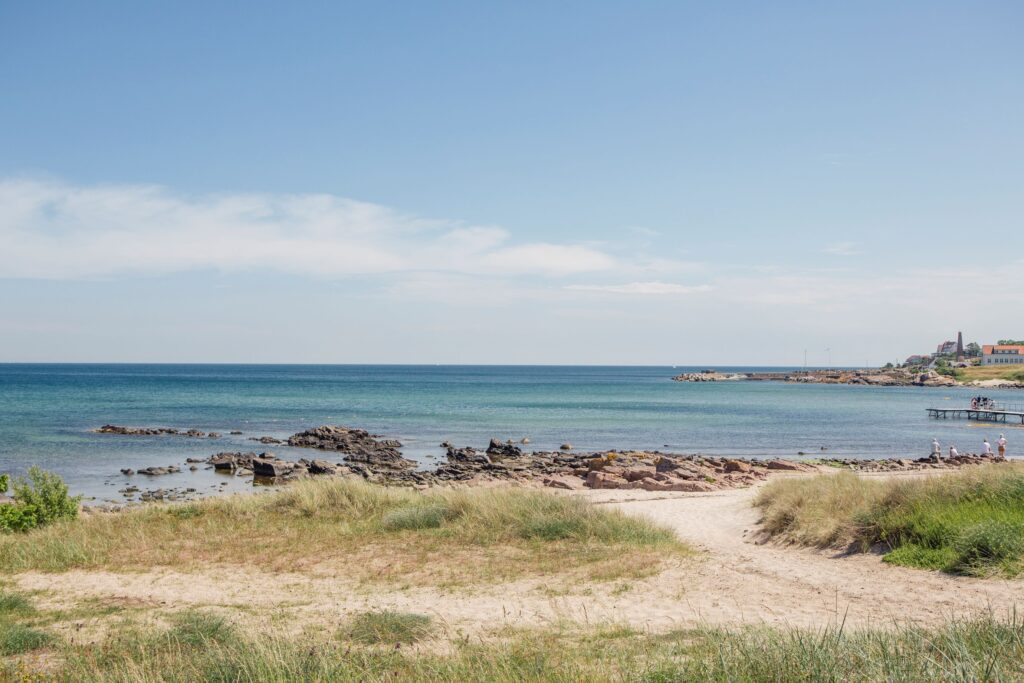 8. Sandvig Beach & Hammerknuden Plateau
Sandvig Strand is another beautiful sandy beach and sought-after wedding location. It stretches along the northern part of Bornholm and is surrounded by the stunning Hammerknuden plateau.
Both locations can provide an excellent backdrop for a dream wedding on Bornholm – depending on your inclinations. If you love feeling the soft sand between your toes while gazing into the eyes of your future life partner, Sandvig is the obvious solution. 
Those who prefer to stand fast on the steady bedrock our world was built upon, the Hammerknuden with its rocky surface dating back to the Ice Age will be perfect. 
No matter what you should choose, the sea will always be part of your wedding ambience.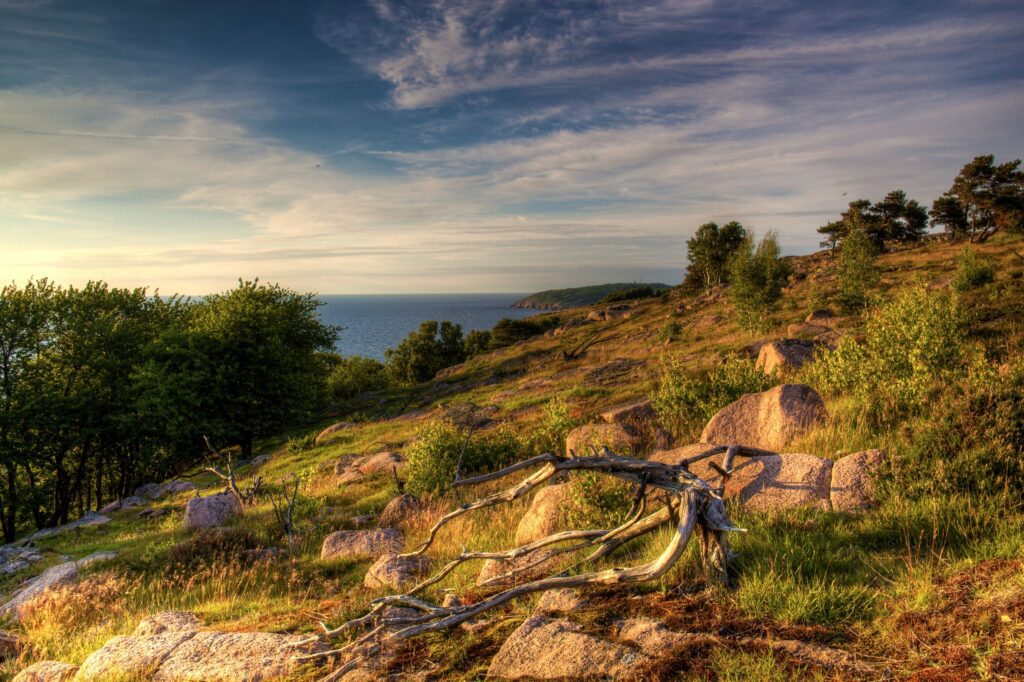 What Almindingen has in size, Slotslyngen Forest makes up in variety. These woods stretch southward from the Hammerhus Fortress and offer not only forests, but also areas with high-growing heather, native shrubs and several rare plants. 
Due to the particular situation and the exposure, the trees of Slotslyngen throughout the years have developed their own gnarled and twisted shapes. Slotslyngen provides a magical scenery – and a fairy tale background for any wedding ceremony. 
The area is a nature reserve and still in use for grazing livestock and offers some of the best birdwatching opportunities in Denmark. 
If you want your wedding ceremony to be accompanied by birds' songs in an enchanted wood, this is the right place to hold it.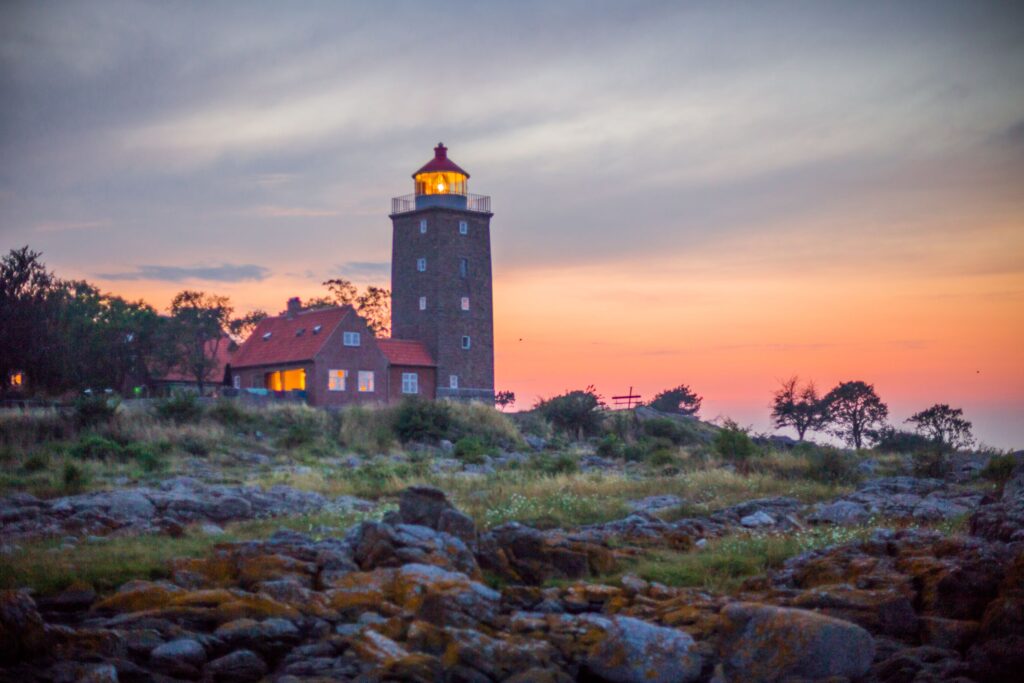 10. Hullehavn Beach & Svaneke Lighthouse
Not as long as Dueodde Strand or Sandvig, but rather charmingly hidden at the East coast close to Svaneke lies the beach of Hullehavn. 
Hullehaven can offer you are a rocky beach with a direct view of the old lighthouse of Svaneke and low cliffs along the shoreline. 
In addition, you will also find a small, man-made sandy beach, in case you should miss the sand between your toes but prefer a different view. The beach is popular among swimmers and divers alike – and even has a small springboard, in case you've considered jumping right into a new life together.
Hullehaven beach is surrounded by trees and offers a great sense of intimacy and seclusion but is only a 10 minutes' walk away from the centre of Svaneke.
Here you are. 10 perfect locations on Bornholm in Denmark, just waiting for you, your intended partner in life and your wedding party. We know the choice can seem difficult, if not overwhelming. Should you find yourself in need of more information in order to make up your mind, please do not hesitate to contact us through the form below for a free, non-committal chat.


BOOK A FREE ONLINE MEETING


Book a free, no-obligation online meeting with one of our wedding planners and receive more information about the countless wedding locations on Bornholm you may choose from