Always a personal EXPERIENCE
At Wedding on the Rocks we highly value a personal experience and we will make sure you feel comfortable and enjoy your big day. We are very proud to be a part of such an important milestone in your life and we want everything to be included in our service for a stress-free experience. Therefore our service always includes the following:
A Personal Wedding Planner
Unlimited access to a personal wedding planner before, during and after your wedding. The wedding planner will be present on request during the wedding ceremony.
Legal guidance
We provide tailored information about which documents are necessary in your specific situation and take care of all correspondence with the Danish authorities.
An Internationally recognized marriage
To get your marriage internationally recognized, an apostille stamp must be attached to one of your marriage certificates. After your ceremony you will receive one certificate that you can take home straight away. We will deliver the other one personally to the Danish Ministry of Foreign Affairs, get it stamped and send it home to you shortly after your wedding with prioritized mail.
All fees
Marriage fee for the Danish authorities

Apostille stamp from the Ministry of Foreign Affairs

Postal fees for sending the marriage certificate with an Apostille stamp directly to you

All prices are including VAT
Witnesses if necessary
We always provide you with two witnesses for your wedding ceremony if necessary. It is required by Danish law to have two witnesses present.
The most beautiful and romantic wedding locations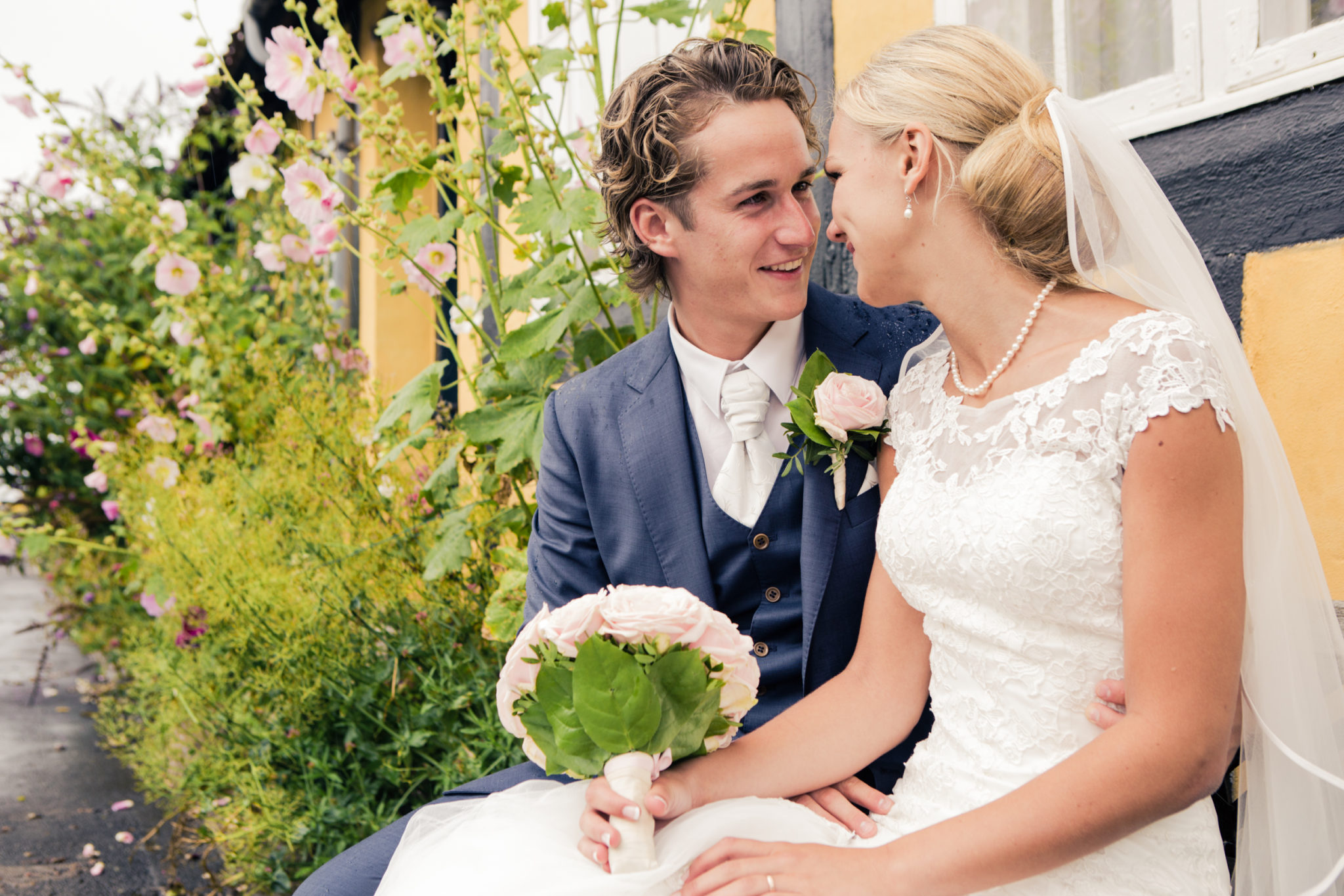 The Town Hall is the safe choice. A Town Hall wedding is a casual ceremony that is suitable for most couples who want a pratical ceremony. It is possible to have the wedding ceremony inside the town hall or in the garden.

The Town Hall is located in Rønne, within walking distance of the ferry and several hotels.

Some bubbles for a toast is always included.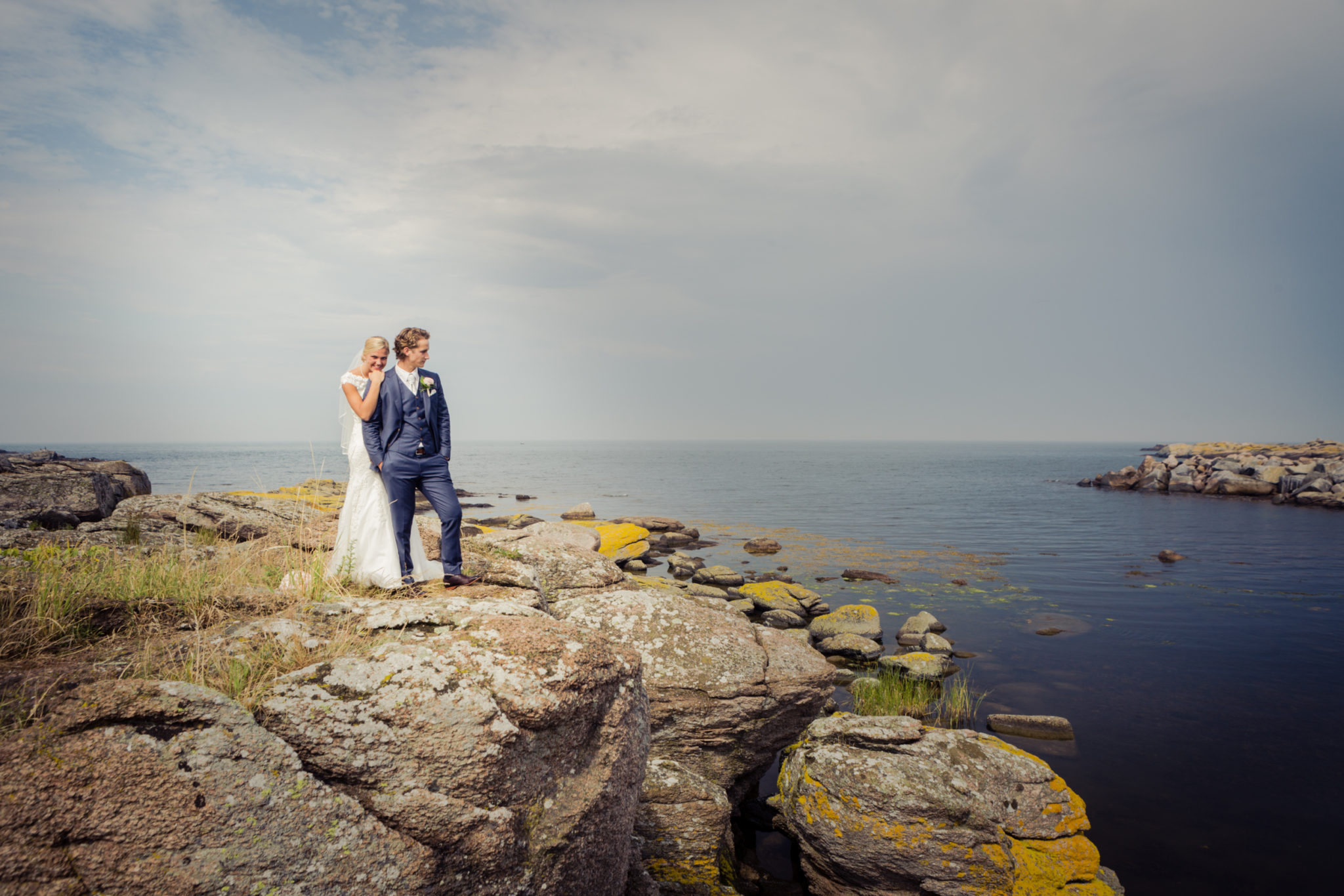 You won't find a more romantic setting than Bornholm's diverse nature. You will find beaches, cliffs and forests to match exactly the athmosphere that will make your wedding unique. Your personal wedding planner will work with you, to find a special place in the beautiful nature just for you.

In case of rain we will set up a 3x3 meter pavilion.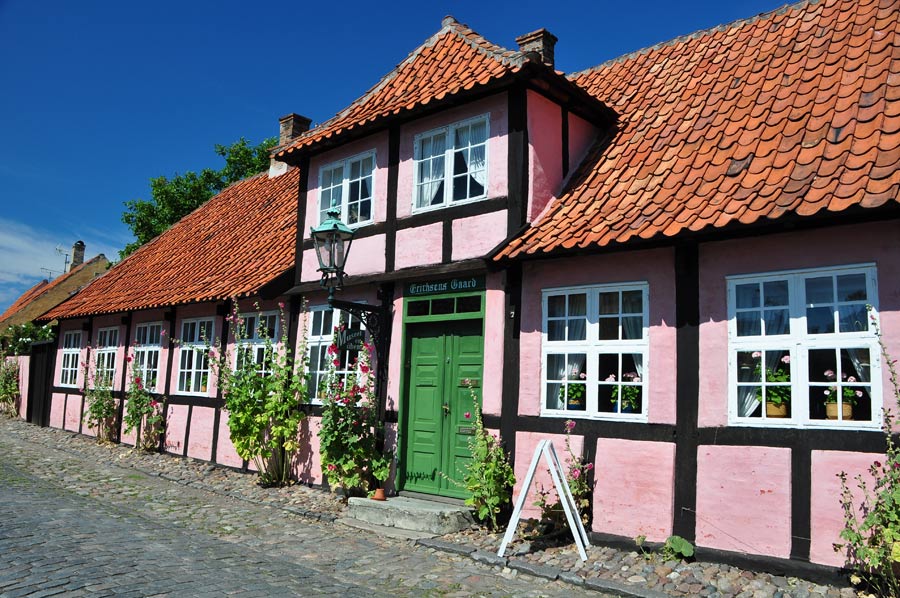 Erichsens Gård is an old town house built in 1806 in the center of Rønne. The house is named after the second owner of the house, Thomas Erichsen. Together with his wife he had 12 children and one of them was Vilhelmine Erichsen. Vilhelmine became the most important artistic inspiration for Kristian Zahrtmann (famous Danish painter), and she married his friend, Holger Drachmann (famous Danish poet and playwright). The house still contains many memories of these three people.

Today Erichsens Gård is a museum and you can enjoy the special atmosphere when you marry in the beautiful courtyard or in one of the old rooms. When it rains, it is always possible to have your ceremony in the house instead of the yard.
More than just a ceremony!
Your personal wedding planner can also help you with a celebration after the ceremony, whether you want a small intimate dinner with a few friends or a big party with many guests. We have contacts all over the island and can organize everything from music to food and decoration.