Wedding Flowers & Decorations
A Visual Feast for Most Beautiful Day of Your Life
Disregarding if it's a big fat party for all your family and friends or just a quiet elopement between just the two of you, a wedding will always be that special occasion were some sort of decoration is required to mark the occasion. Bornholm has especially much to offer – not only with regards to flowers, but with all kinds of embellishment you require to make your wedding party look delightful.
As true locals, our wedding planners in Wedding on the Rocks have the best contacts on Bornholm. They will know exactly where to get what you need. All you have to do is to tell us your wishes with regards to your style or preferences and we'll arrange the rest.
Here are a few points to consider when you try to decide upon your wedding flowers and decorations.
Flowers on Bornholm are Organic and Fresh
Our beautiful island is known all over Northern Europe as the 'Garden of Denmark'. Due to an advantageous climate, fertile soil and an unusual high accumulation of capable gardeners, Bornholm not only offers the very best in vegetables, but also the most beautiful flowers imaginable.
The good weathers ensures, that our resident flower farmers can grow a wide variety of plants, both local and exotic. When it comes to your wedding day, the floral contributions, from bouquet to wreath or table decorations will arrive freshly picked and arranged on that very same day to ensure they'll last as long as possible.
When you first think about your floral decorations, you might feel overwhelmed by the choice offered. However, the wedding planners in Wedding on the Rocks, our gardeners and our stylists can guide you and help you to make up your mind. For more information on how to find the best decorations for your dream wedding, please do not hesitate to contact us on the form below.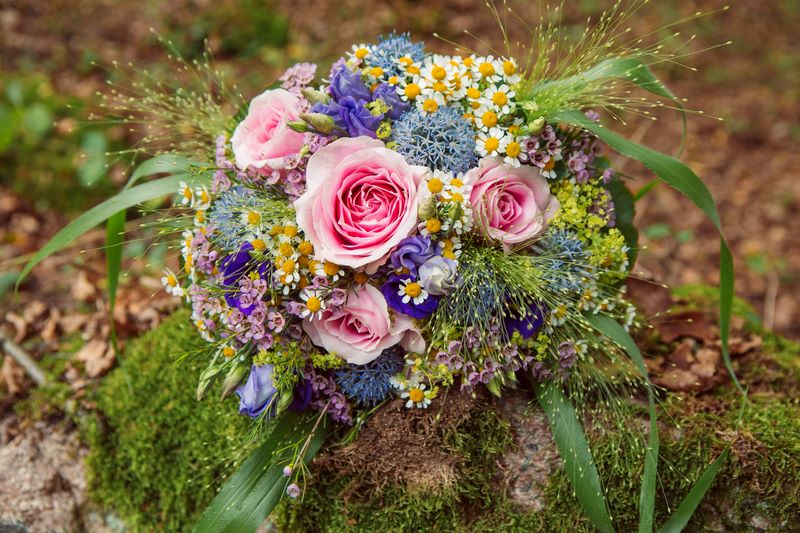 Our Decorations Come Guaranteed Sustainable
Cut flowers for wedding bouquets and decorations usually have not a great reputation with regard to carbon emissions. Travelling long distances in heavily refrigerated airplanes takes a serious toll on the environment. 
In addition, many of the commercially grown flowers for wedding bouquets and decorations come from countries with a less than healthy human rights record where there are little or no restrictions on slave and child labour.
You can avoid these implications by marrying on Bornholm and choosing one of our wonderful florists. Due to the climate conditions on our beautiful wedding island, our gardeners are able to grow a huge variety of flowers that should suit any taste (or budget). 
Your flowers will travel even less than an hour. And our children only come to smell the roses, not to slave on the fields.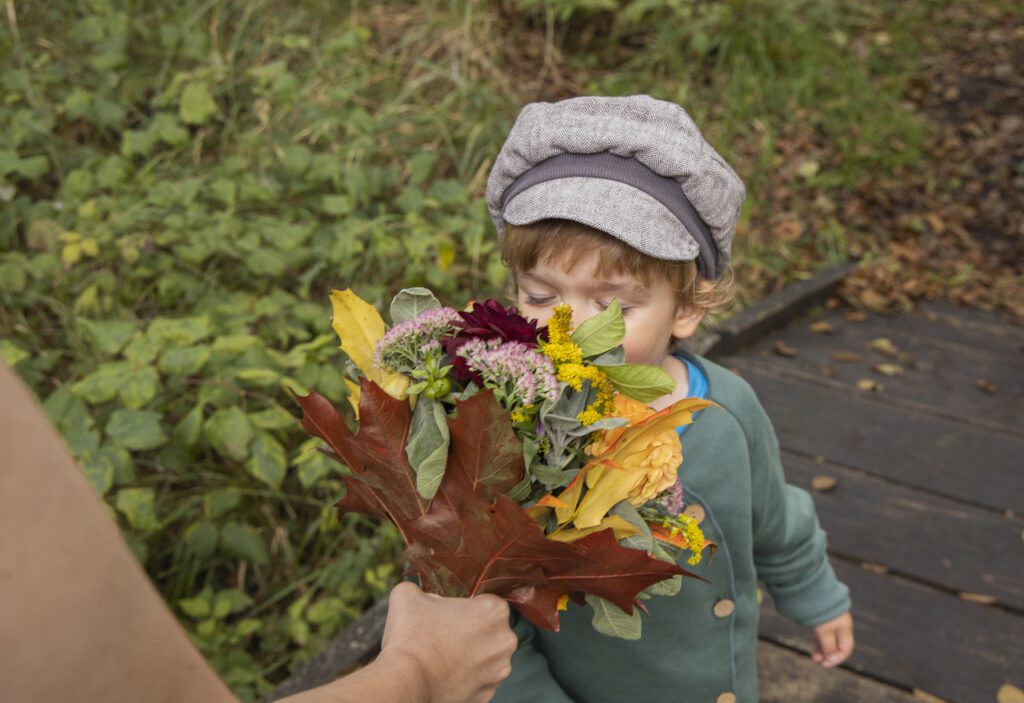 Give Your Wedding a Common Thread with Flowers
It's not only about the bridal bouquet and wreath. From flower girl and bridesmaids' adornments to table decorations and the groom's/best man lapel pins and boutonniers, you most likely would like your flower arrangements to carry a largely uniform look.
At the same time, you won't want the decorations and embellishments to outperform the bride. Our professional florists and stylists will be able to give you advice, show you examples and ensure, that everything looks fabulous and seamlessly coordinated on your big day – without being overdone or overpowering.
If you are trying to figure out, what your common thread at your wedding should be, but don't quite know where to start, please contact one of our dedicated wedding planners through the form below for a complimentary (as in free of charge) chat. We would be delighted to send you on the right path.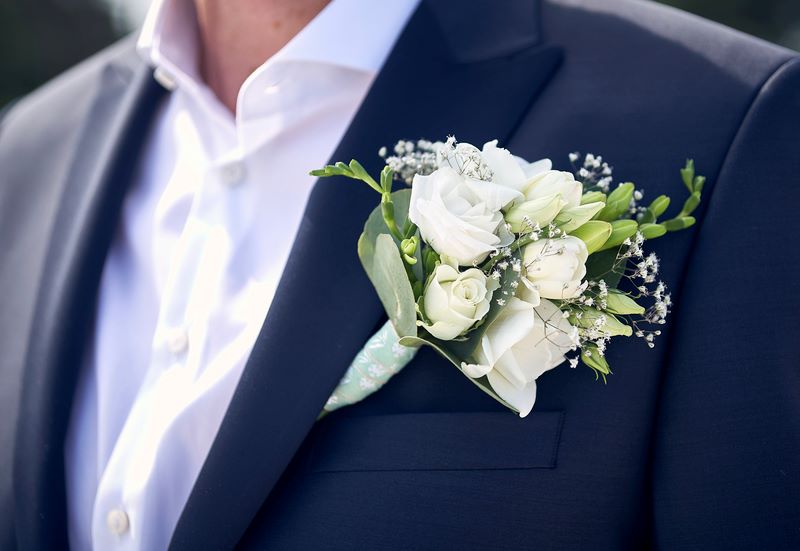 Show Your Style with Flowers
Classic, romantic, modern, bohemian – maybe goth, geek or something really eccentric. Whatever your style, you can say it with flowers on your wedding day.
Your wedding decorations – whether it's flowers, other ornaments or the right mixture of both – can easily make a statement about your story as a couple. Maybe until you have to make decisions about your wedding decorations, you've had no idea what kind of style you have – but know exactly what you like, and what not.
Our wedding planners in Wedding on the Rocks together with resident stylists and local florists would be delighted to give you a hand when you try to choose your wedding decorations. We are able to make suggestions, show you examples and get you in contact with the right suppliers. Everyone on Bornholm will do their outmost to make your wedding beautiful.
For more information, please contact us on the form below completely free of charge, and we can get you started.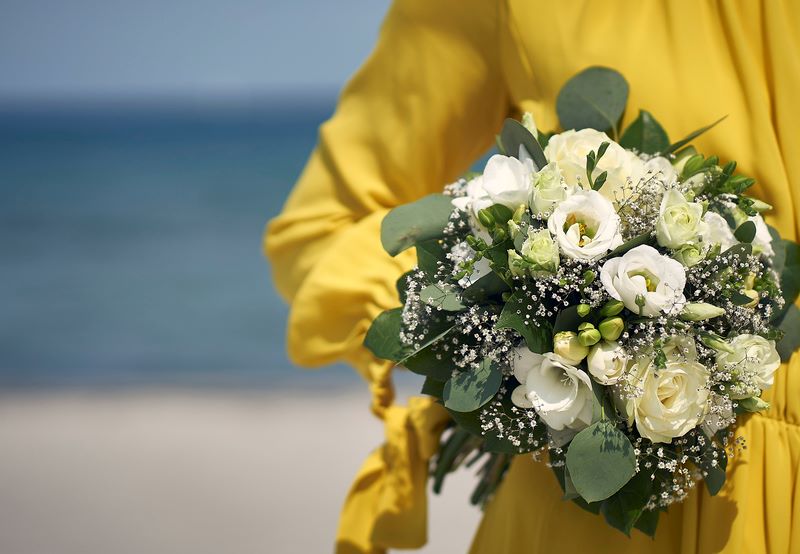 Get Ready for the Bridal Bouquet Toss
The tradition of the bridal bouquet can be dated back all the way the ancient Egyptians where the carrying of herbs and fragrant plants were aimed at warding off evil spirits and giving the bride good luck. Even today a traditional minded Danish bride might add a few stalks of wheat grain to her bridal bouquet for that very reason.  
The luck, however, is not supposed to stay with the bride alone. To share some of her good fortune, some brides decide to toss their bouquet – or an exact replica of it. This will transfer some of her happiness to whoever is lucky enough to catch it. As you can see on our pictures, Bornholm has no strict rules on who can participate in the bridal bouquet toss. 
However, if you love your bouquet so much that you can't bear to part with it, ask our florists to arrange for an exact replica you can surrender to your wedding guests. For more information on bouquets and tossing, please contact our wedding planners on the form below.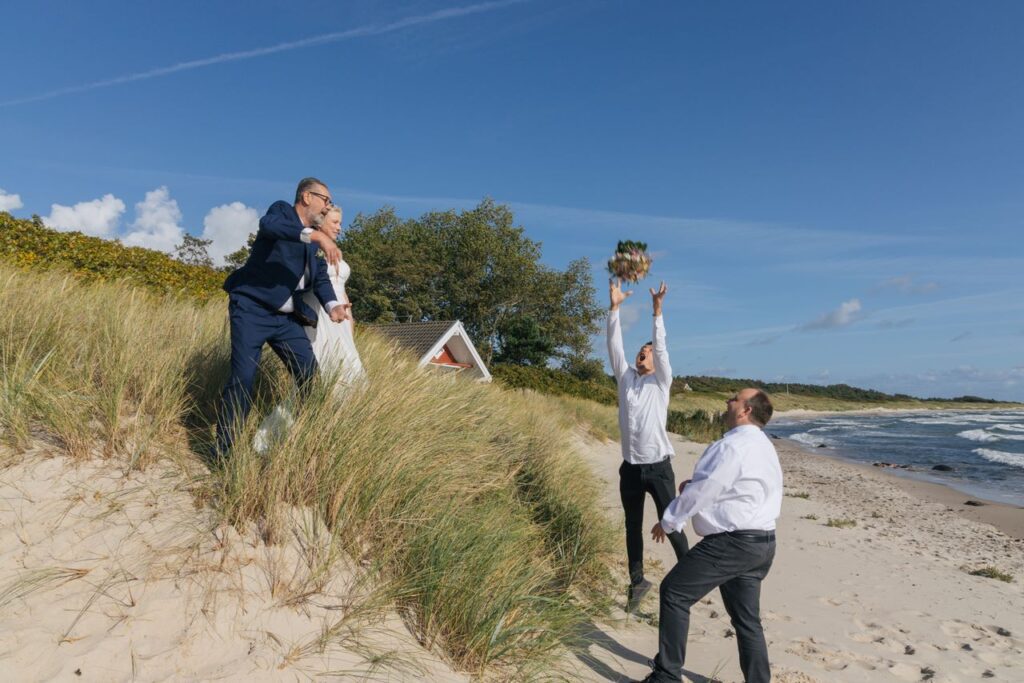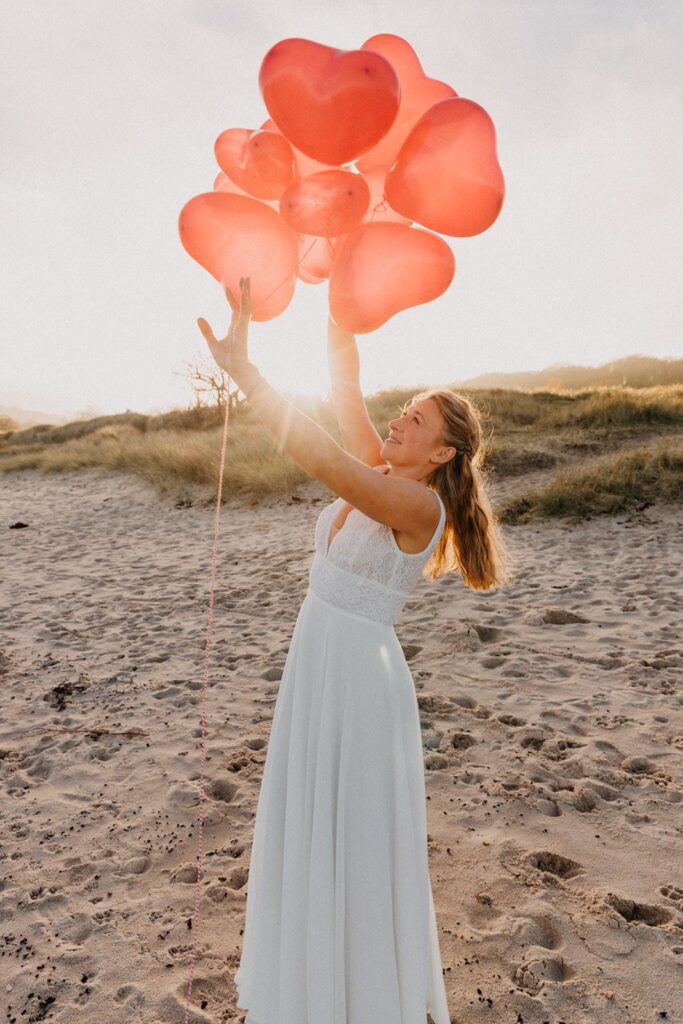 You Don't Have to Say It with Flowers
While floral decorations can be stunningly beautiful, they might not bring tears of joy to everyone's eyes. Allergies can lead to an unwelcome cacophony of sneezes right in the middle of your wedding ceremony. Besides, not everyone might smell the roses the same way you do.
Or maybe you think that floral decorations alone are just not enough and seek further inspiration? There is no law, especially in Denmark, that prescribes the use of flowers on your wedding day. You may do as you please. You marry, after all, in a country that has been at the forefront of design globally for more than a century. 
Denmark, and especially Bornholm, has a large community of arts and crafts women and men with some truly remarkable ideas and craftsmanship. Also our wedding planners can contribute with their creativity to suit whatever budget you have in mind.
Please feel free to contact us below for some complimentary advice.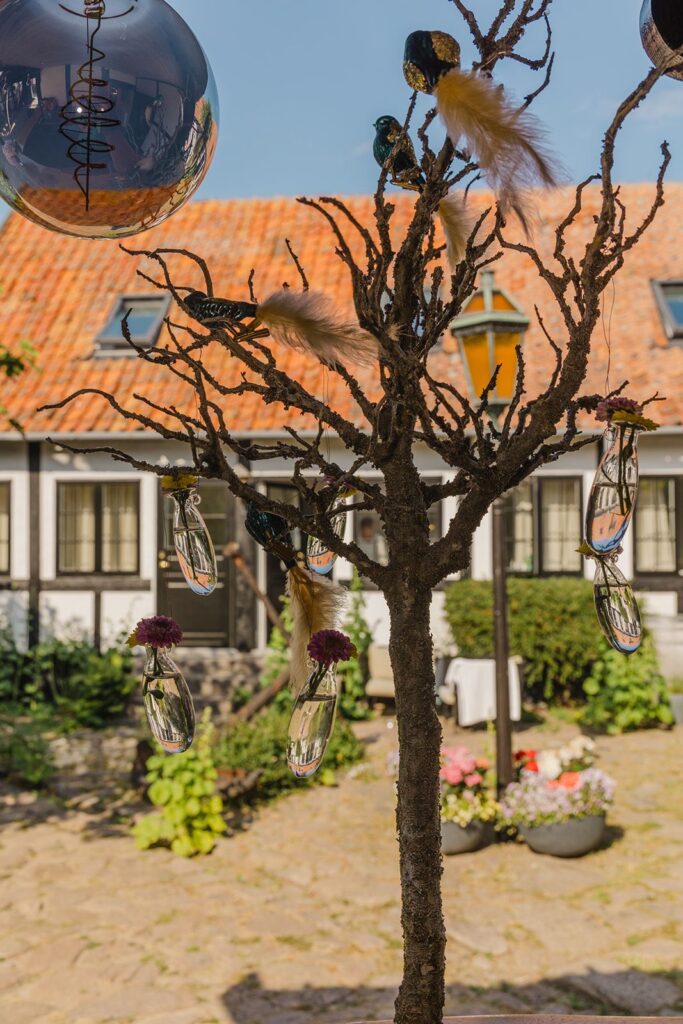 Book a free online meeting with a wedding planner and have all your questions answered.