IF YOU'RE IN A HURRY - OR PREFER TO TAKE YOUR TIME
Bornholm is known for its stunning nature far away from the hustle and bustle of city life. Nevertheless, it is within easy reach from anywhere. Wedding parties can come to the island within a few hours at most. This depends on where you come from, obviously.
The cheapest and most convenient way to travel for larger – and multigenerational – groups to attend the wedding will be the ferries leaving from German, Danish and Swedish ports. If you are in hurry – and we don't blame you – travel by plane will be the best solution.
Coming to Bornholm by Plane
Bornholm's airport (RNN) lies just outside Rønne and you can reach it from most Danish cities with an airport.
During the summer season, your wedding guests can choose between 5 flights leaving daily from Copenhagen Airport (CPH). Travel time to Rønne is generally only 40 minutes.
Flights from Copenhagen cost between €48 and €148. The ticket prices are variable and depending on the date and time of departure. Advance bookings will also play a major part.
Bornholm Airport is only 20 minutes away from the town's centre of Rønne. Taxis as well as public transport (busses) serve the airport. Car rentals are available from both the airport and in Gudhjem on the East-coast of the island as well.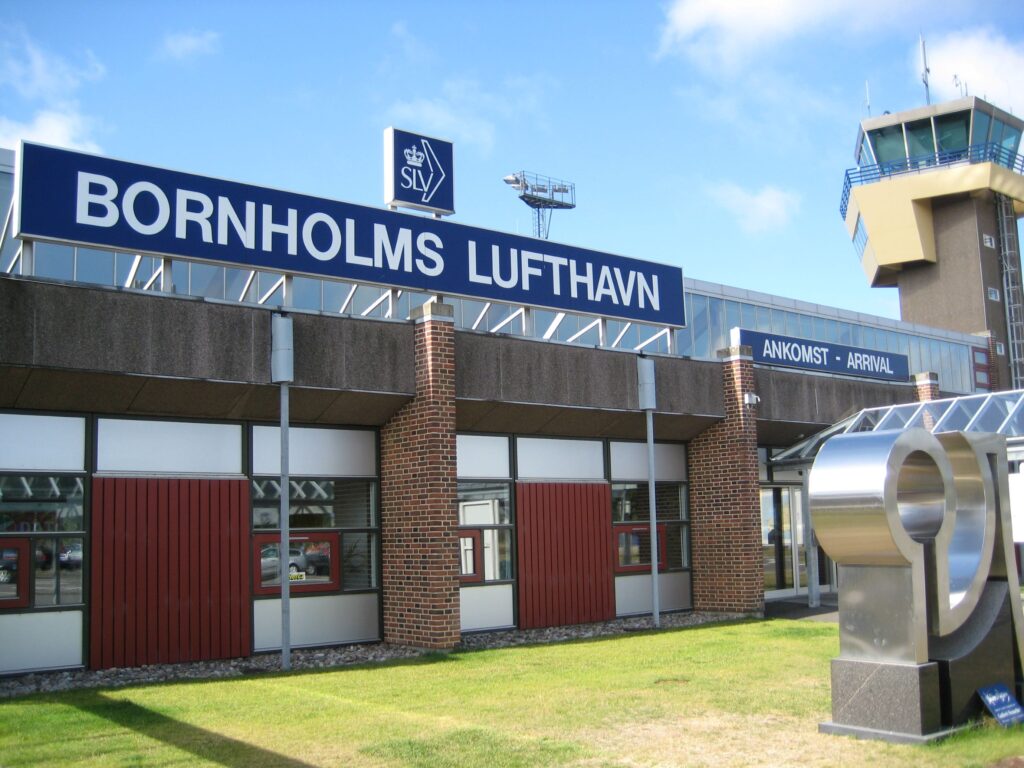 Coming to Bornholm by Ferry
More romantic, and definitely getting you and the other guests in the wedding party into the right mood for a stay in Bornholm, are the Baltic Sea ferries coming to the 'Sunshine Island' from Germany, Sweden and other places in Denmark.
The ferry liner Bornholmlinjen departs and arrives several times daily from Sassnitz (Germany), Ystad (Sweden) and Køge (Denmark). All terminals offer direct train connections to the rest of Europe.  
The journey from Sassnitz to Rønne only takes 3 hours and 20 minutes. Prices during peak season range from DKK 699 (€ 90) to DKK 1899 (€255), cars included. Travellers with pets are also welcome. While you enjoy the view during the journey, you and your wedding party will be served traditional Danish meals in the cafés onboard.
The travel time from Køge in Denmark is 5 hours and 30 minutes. The journey from Ystad in Sweden will only takes 80 minutes.
Getting to and Get around Bornholm by Public Transport
Coming to Bornholm by public transport might seem like a long shot as you still have to traverse the waters. However, the ferry harbours are well served by busses and trains. The harbour of Ystad in Sweden is close to the trains, while a free bus (Line 106) will take you from Køge railway station in Denmark to the ferry port. At Sassnitz railway station in Germany, the Line 18 will get you to the Mukran Harbour where the ferries to Rønne will depart from.
Flixbus enthusiasts will get as far as Bergen auf Rügen (Germany), Copenhagen (Denmark) and Malmö (Sweden) before they have to change onto the trains.
Bornholm itself offers public transport, though not very regular. If you want to explore Bornholm, we suggest to rent a bike in one of the many bicycle hire services on the island.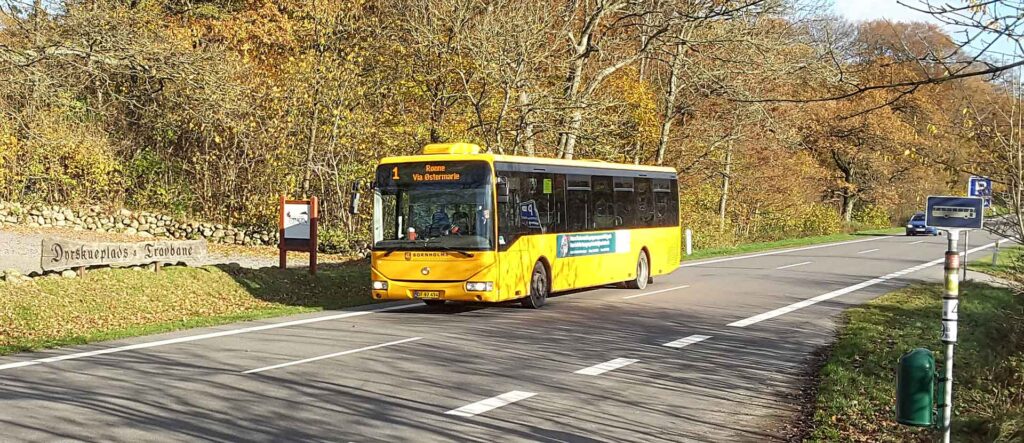 Book a free online meeting with a wedding planner and have all your questions answered.